Get in touch with us to see how we can help
Start your claim today

0800 285 1266
Accidents At Work Compensation
If you are involved in an accident at work you may be entitled to make a 'no win no fee' claim for compensation.
Accidents at work are very common and can happen in any type of job. Your company has a set of responsibilities to ensure where you work is safe and the risk of an accident is minimised. If you are injured at work or whilst carrying out work duties, you should always report any accident or fill in the accident book. This will help with any claim that you might pursue.
Your employer will have insurance in place for accidents in the workplace, so any claim isn't paid out of your employers pockets. Your job is not at risk if you make a claim.
Why Choose Shires Law?
Approachable and professional personal injury law firm focusing on the individual  |  Experienced team of personal injury solicitors  |  Face to face consultations  |  Free, no obligation assessment of claim  |  Operate on a No Win No Fee basis.
Types of Accidents at Work Claim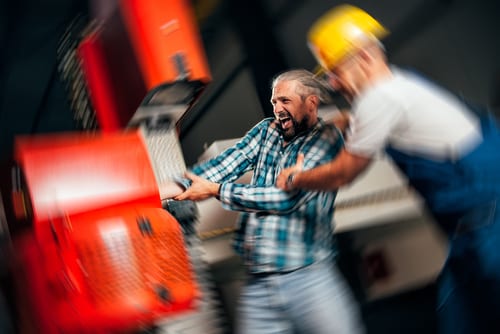 Machinery Accident
Injuries from machinery accidents come in many forms and year after year there are numerous recorded injuries and fatalities; it is important that employees are protected when operating machinery. No matter what your injury, there is a good chance that it has had a negative impact on your life and if it was not your fault then it is your legal right to claim work injury compensation.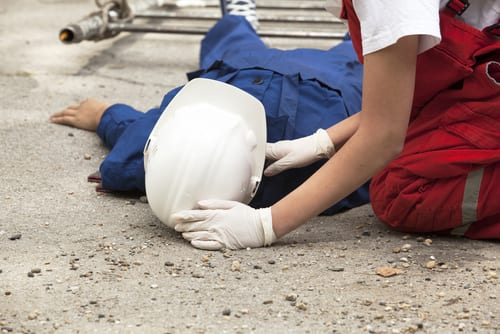 Construction Accident
Each year thousands of workers are injured on construction sites across the UK with negligence being one of the primary reasons. If you have been involved in a construction accident due to negligence or through no fault of your own, you could be eligible to claim work injury compensation.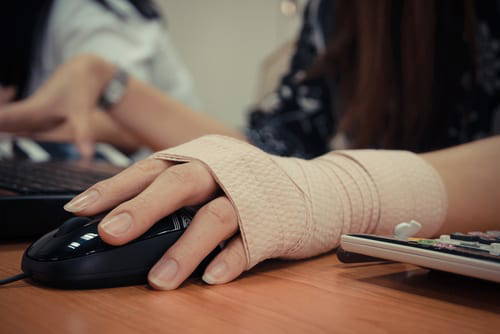 Violence at Work
The Health and Safety at Work Act has provisions that cover both physical and verbal abuse in the workplace. For cases of verbal or emotional abuse, please see our page 'occupational stress & abuse'. The Act outlines the duty of the employer to identify such risks and implement measures to reduce them.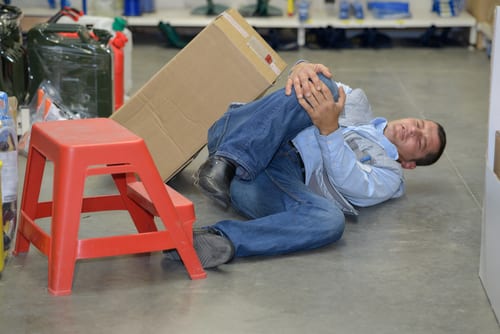 Injury From a Fall
Working at heights can present a variety of potential accidents, however, in some fields of employment working at heights is a necessity that is unavoidable. In jobs that involve working at heights, such as on scaffolding, up a ladder or on a roof, safety should always be of the utmost importance and the responsibility for that safety lies with your employer.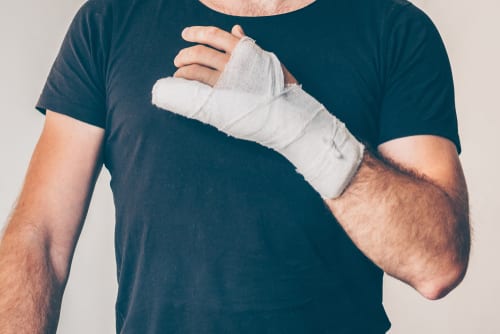 Burns Compensation
Burns are a common hazard in many workplaces throughout the UK and can occur from a number of causes, such as fires, contact with hot equipment, chemical burns, electrical burns and radiation burns. Most workplace burns occur needlessly and could have been prevented had the correct measures been taken in the first place, if this was the case with your injury then we can help you to claim burns compensation.
Contact us Today
If you want to speak to a caring but professional law firm who always puts you first, you should call us on 0800 285 1266 or complete our Free Online Enquiry Form and we'll be in touch shortly