Get in touch with us to see how we can help
Start your claim today

0800 285 1266
If you want to speak to a caring but professional law firm who always puts you first, you should call us on 0800 285 1266 or complete our Free Online Enquiry Form and we'll be in touch shortly.
Approachable and professional personal injury law firm
focusing on the individual
Experienced team of personal injury solicitors
Face to face consultations
Operate on a No Win No Fee basis
What's the process of making an accident claim with Shires Law?
One of our experts give you a quick call to get the information they require
We evaluate your case and begin to proceed on a no-win no-fee basis
If successful you receive a cash sum. Our average pay out is £22,000
Open a Hairdressing Claim Today. 
This is an area where we  at Shires Law  receive a number of enquiries. This is an industry where there is very little regulation. Although there have been calls for a state register to be introduced, at the moment there is only a system for voluntary registration with the Hairdressing Council.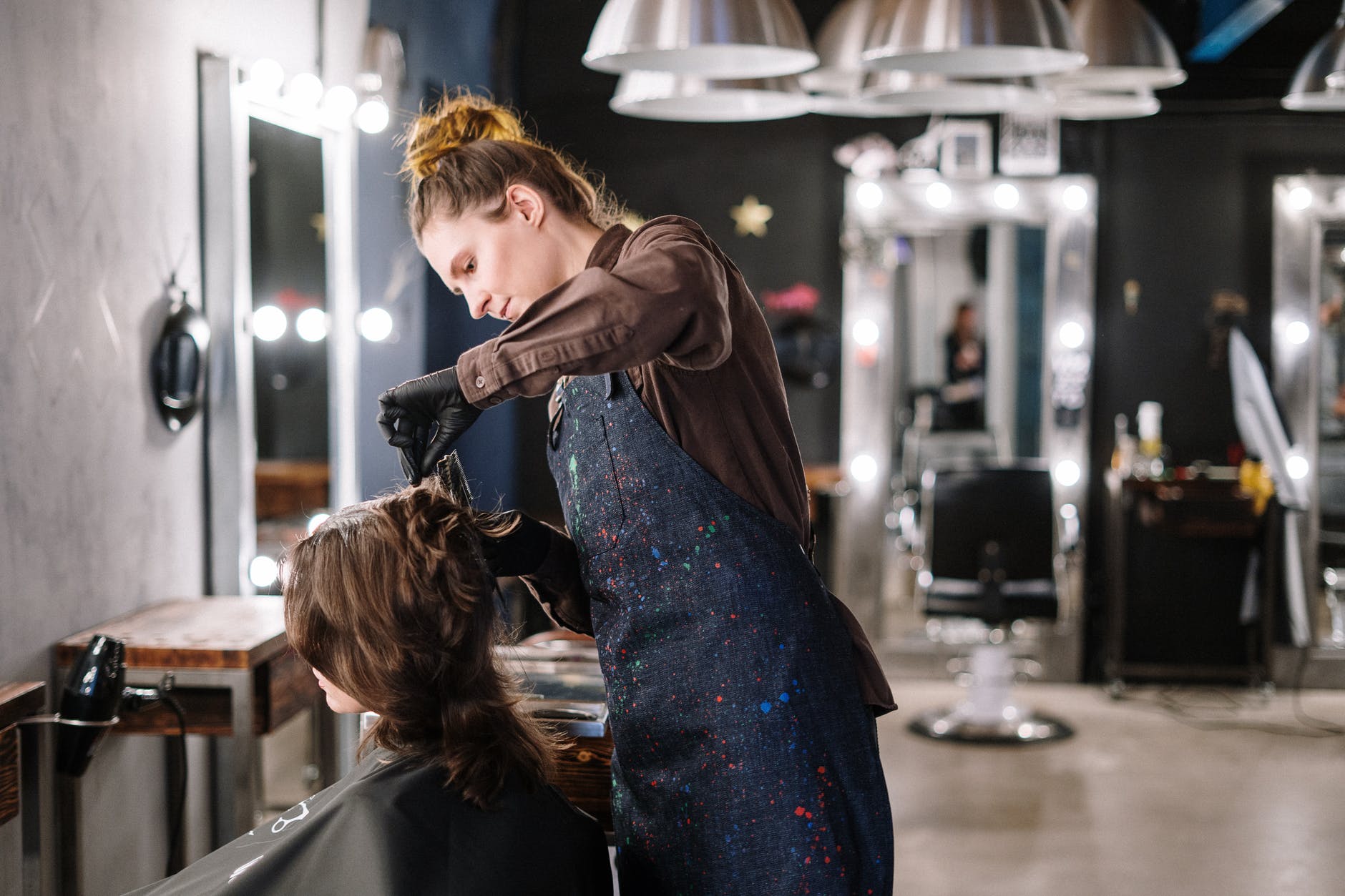 Types Of Hairdressing Claims
Although many might feel that damaged hair is trivial, it is not. Where serious harm has been caused to a person's hair it can take months and sometimes years for the damaged hair to grow out. We live in an increasingly  visual society and very often the injured person suffers depression and a loss of confidence.
Types of claims might include:
Hair Dye
Overlapping Dye
Hair Straightening and Perming
Hair Extensions
Hair Dye
Before having any hair dye applied the hairdresser must carry out a patch test at least 48 hours before the treatment. The reason for this is that hair dye contains the chemical parapenylenedimine (PPD) and it is this chemical that can cause a potential allergic reaction. If there is a failure to carry out the patch test and an allergic reaction ensues the failure to carry out the patch test would tend to be regarded as indicative of negligence on the part of the hairdresser. In an extreme case we have seen, the injured person needed to be hospitalised and undergo steroid treatment following an acute allergic reaction to the hair dye. This could have been prevented had a patch test been carried out before the dye was applied to the entire head of hair.
Hair Straightening and Perming
These procedures use very strong chemicals and the importance of a patch test cannot be over stated. The incorrect product use or leaving the product on for too long can result in damage to the hair, blistering and burns to the scalp.
Overlapping Hair Dye
Generally when you have had your hair dyed and you need a touch up, the hairdresser will apply dye to the roots only. They should take care not to allow the dye to overlap the areas of hair where the dye has been previously applied. When dye is allowed to overlap previously dyed hair, it can result in the condition of the hair changing. The hair becomes weaker and prone to damage, becoming brittle, dry and breaking off. In a recent case we have worked on our client appeared to lose chunks of her hair as the hair was breaking off almost at scalp level leaving her with the appearance of bald patches.
Hair Extensions
Hair extensions have become very popular in recent years. The process involves bonding human or synthetic hair to the person's natural hair using adhesive. This is then heated to deal them in place. The problem is that this process can cause damage to the hair and scalp including traction alopecia and baldness. This is generally due to lack of skill on the part of the hairdresser. However it is also possible for a person to suffer an allergic reaction to the extension glue and this can result in burns to the scalp and even permanent damage to the hair follicles. As mentioned above a patch test should be carried out at least 48 hours prior to undergoing the treatment to establish whether there is a possibility of an allergic reaction.
What should you do?
Photographs-our hair expert will need to see some good photographs of the damage to your hair both before and after the damage. Arrange to take some as soon as possible as this will be good evidence of the damage caused.
Samples of your hair might need to be taken. Whilst we will normally have you seen by a trichologist to review the damage to your hair, this can take some weeks. The trichologist will want to analyse your hair.
It is tempting to try to rectify the damage by applying hot oil treatments of having your hair cut but it is not advisable to do this. It can result in the hairdresser alleging that the remedial treatment caused or contributed towards the damage to your hair.
Retain the appointment card, details of the appointment as well as the stylist's name
Keep a note of the detail of the treatment that you had.
Establishing liability
Section 13 of the Supply of Goods and Services Act 1982 applies. It is an implied term that services will be carried out with reasonable care and skill. There would therefore be a potential action in breach of contract.
The common law duty of care and the Occupiers Liability Act can also be of relevance.
An expert will very often need to be appointed to examine the hair and to point out what breaches have occurred. For this reason it is important to consult with a solicitor who is an expert in this area as soon as possible.
A further point worth making is that it will be essential to establish the insurance position. Unfortunately it is often the case that less reputable salons and certainly many mobile hairdressers do not always carry appropriate insurance cover. Of course if there is no insurance cover in place then very often it will prove impossible to recover compensation from the hairdresser personally.
Compensation levels
The level of compensation that you can expect to receive will vary depending on the severity of the damage.
The Judicial College Guidelines is used by the judges to assess compensation levels. They provide figures of between £3,190 and £8,900 for damage to the hair. A recent hair damage case of ours attracted an award of £9,000.00 although there was an element of psychological upset recognised in this award.
How to start a claim
Give us a call and speak to one of our specialist women solicitors. We deal with these sorts of enquiries all the time and should be able to assess your claim very quickly. If you do have a claim we will be able to advise you and discuss your options with you.
Rest assured that we are able to offer a No Win No Fee option so that you do not pay anything should your case not be successful.
Contact us Today
If you want to speak to a caring but professional law firm who always puts you first, you should call us on 0800 285 1266 or complete our Free Online Enquiry Form and we'll be in touch shortly