Get in touch with us to see how we can help
Start your claim today

0800 285 1266
We operate on a No Win No Fee basis, you will not be out of pocket whether you win or lose.
Approachable and professional personal injury law firm
focusing on the individual
Experienced team of personal injury solicitors
Face to face consultations
Operate on a No Win No Fee basis
What's the process of making an accident claim with Shires Law?
One of our experts give you a quick call to get the information they require
We evaluate your case and begin to proceed on a no-win no-fee basis
If successful you receive a cash sum. You could receive up to £9,000
Thousands of accidents happen each year in a variety of public places, such as on public transport, in public buildings, on parks or playgrounds, restaurants and shopping centres. A lot of these accidents could have been avoided had proper precautions been taken in the first place, generally speaking there will always be somebody or an organisation with which the responsibility lies to maintain a public place. If you have had an accident in a public place that you feel was due to neglect then our injury solicitors can help you to make a financial claim.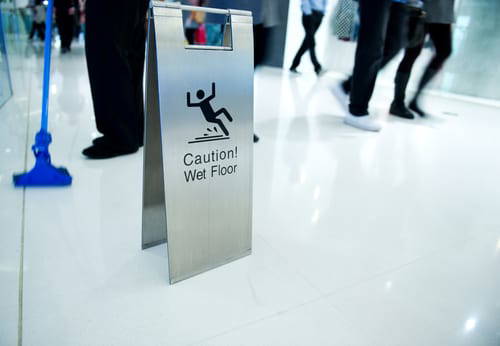 Common Causes
The most common causes for accidents in a public place include:
Debris
Ice (lack of grit)
Unsafe equipment on parks and playgrounds
Unsecured hazards
Symptoms
Common injuries include:
Fractures
Breaks
Soft tissue damage
Head injuries
If you would like more information on your specific accident then an injury solicitor well versed in accidents in public places will be available to talk to you about your claim.
How Much Could You Claim?
The amount you may be eligible to claim is dependent on the injury you have sustained through your accident. Claims could attract awards from around £1,450 to £2,600 for a lost tooth and up to £9,000 for a severely fractured ankle. Injuries that result in longer recovery times or are potentially permanent tend to attract larger awards.
Length Of Claim
All claims must be brought within 3 years of the initial accident; the length of the claim is usually dependent on the severity of the injury sustained. Simple injuries tend to be resolved quicker, whereas more serious ones tend to require extensive medical evidence and take longer to claim for.
How do You make a claim?
We can help you to get compensation for your accident in a public place; call today on 0800 285 266 or via our Live Chat facility.
What You Can Do To Help Your Claim
It is important to seek medical attention as soon as possible to gain a professional prognosis of the initial injury
If the accident was caused by some defect or debris then photographic evidence would be very helpful
The contact details of any witnesses to your accident in a public place would aid in your claim
Where appropriate make sure that the incident is reported to a manager or supervisor and logged in their accident book
If physiotherapy or rehabilitation is required due to your accident in a public place, we can provide you with an Immediate Needs Assessment and make sure you receive the required rehabilitation quickly and on a private basis.
Contact us Today
If you want to speak to a caring but professional law firm who always puts you first, you should call us on 0800 285 1266 or complete our Free Online Enquiry Form and we'll be in touch shortly