Get in touch with us to see how we can help
Start your claim today

0800 285 1266
Shires Law can help you to receive compensation for both Asbestosis claims and Mesothelioma claims, it is not too late! We operate on a No Win No Fee basis, you will not be out of pocket whether you win or lose
Approachable and professional personal injury law firm
focusing on the individual
Experienced team of personal injury solicitors
Face to face consultations
Operate on a No Win No Fee basis
What's the process of making an accident claim with Shires Law?
One of our experts give you a quick call to get the information they require
We evaluate your case and begin to proceed on a no-win no-fee basis
If successful you receive a cash sum. Our average pay out is over £30,000
When microscopic particles of asbestos are inhaled it can result in terrible diseases that may take between 10 to 50 years to fully develop. Asbestosis is one disease contracted through the inhalation of asbestos whereby the microscopic fibres attach themselves to the lung tissue and cause scarring as well as prompting the body into an immune response that is futile against the asbestos fibres. Mesothelioma is a type of cancer that occurs due to the inhalation of toxic substances, most often asbestos and commonly affects the lungs, although other organs can be affected.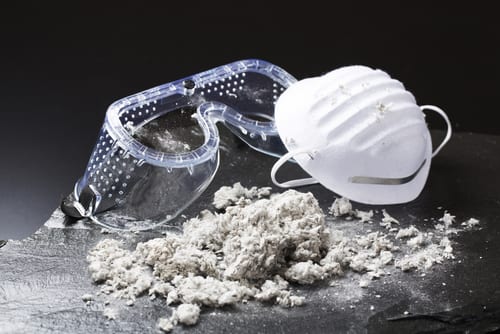 Asbestosis
Typical symptoms include:
Shortness of breath
Tightness of the chest
Chest pains
Mesothelioma
Symptoms may not appear for 20 – 50 years but when they do they include:
Coughing
Shortness of breath
Chest pains
Fatigue and weight loss
Tumours
Blood clots
Pneumothorax (collapsed lungs)
How much could I claim?
The award for your claim depends firstly on which disease you have contracted as a result of asbestos inhalation, and secondly on how severely the disease affects you. A Mesothelioma claim could result in damages in the region of £35,000 to £84,000, whilst an Asbestosis claim might amount to £31,000 to £68,000 in compensation. We will be able to give you a more accurate valuation once you have got in touch and we have assessed your Asbestosis/ Mesothelioma claim.
Length of claim
Claims as a result of asbestos inhalation can be a lengthy process due to the nature of the incident. Most symptoms do not occur until 10 – 50 years after the initial inhalation of the microscopic asbestos fibres. This can mean looking into an individuals work history in order to pinpoint the job where asbestos was first inhaled. Many of these employers may not exist anymore, however a claim can still be pursued by tracing their insurer. These factors make it virtually impossible to estimate a time for an Asbestosis or a Mesothelioma claim but rest assured that our lawyers will do everything they can to conclude your claim in a time efficient manner.
How do I make a claim?
Our solicitors are on hand to get started with your Asbestosis/ Mesothelioma claim, contact us immediately by calling 0800 285 266 or via our Live Chat facility.
What can I do to help my claim?
Assuming you have already seen a doctor and have been diagnosed with either Asbestosis or Mesothelioma we can help you with compensation. For more information on your condition, you can consult with any of the following organisations; The British Lung Foundation, Cancer Research UK or The Health and Safety Executive.
Contact us Today
If you want to speak to a caring but professional law firm who always puts you first, you should call us on 0800 285 1266 or complete our Free Online Enquiry Form and we'll be in touch shortly