Get in touch with us to see how we can help
Start your claim today

0800 285 1266
Carpel tunnel syndrome is a painful condition that is believed to be caused by repeatedly handling vibrating machinery, using repetitive hand movements or heavy manual lifting. This usually occurs through your job and tends to be more prevalent in women.
Approachable and professional personal injury law firm
focusing on the individual
Experienced team of personal injury solicitors
Face to face consultations
Operate on a No Win No Fee basis
What's the process of making an accident claim with Shires Law?
One of our experts give you a quick call to get the information they require
We evaluate your case and begin to proceed on a no-win no-fee basis
If successful you receive a cash sum. A pay out could be over £2,500
If you have developed carpel tunnel syndrome as a result of your job, you will probably be feeling upset and in pain and also worried about your future in your job role.
We do know how you are feeling and we can help you to understand your legal position and whether you have a claim against your employer.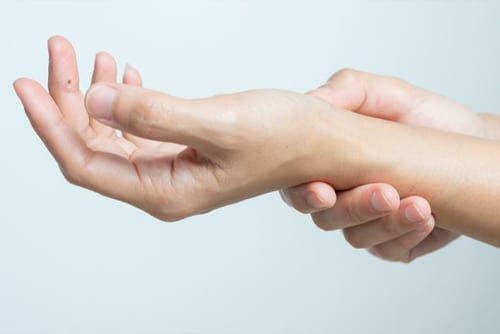 What Is Carpel Tunnel Syndrome?
This condition will cause pain and numbness in your hand and fingers. You may also get pins and needles too and at the beginning you will suffer from these symptoms more at night time. You may get some weakness in your thumb also.
The pain and other symptoms of carpel tunnel syndrome are caused because the median nerve is being compressed. The median nerve is the nerve which controls the feeling and movement in your hand and the carpel tunnel is a channel made up of bone and tissues, through which the median nerve passes.
If your carpel tunnel syndrome is caused by repetitive movement whilst at work, you may be able to make a claim for compensation. You should be aware that there are a number of other causes too and you should explore them first before looking towards your employer.
If your carpel tunnel diagnosis is confirmed as being work related and you require surgery for decompression, you may be looking at an award of around £2,500 if you made a quick recovery. However, if you were unable to work and the surgery was not that successful with some disability afterwards, an award of £16,500 may be appropriate.
How Can Shires Law Help?
You will be struggling to cope with day to day tasks with a condition like carpel tunnel syndrome and we do understand how debilitating this can be. You may feel that making a claim for compensation is the last thing you want to do, but we will make it as a stress free as possible for you.
We are a small firm by choice and we never employ unqualified 'claims handlers', only qualified solicitors who have years of experience in personal injury claims. We offer all of our clients a free initial consultation with us so we can learn more about your circumstances and your injury and so you can be sure that you want us to represent you.
The government have recently changed the way that personal injury claims are funded and as a result we now cannot recover all your legal fees from the other side, but you should not let this put you off. We can get back most of them and we won't ask you for your contribution until you have settled your claim and received your compensation.
Contact us Today
If you want to speak to a caring but professional law firm who always puts you first, you should call us on 0800 285 1266 or complete our Free Online Enquiry Form and we'll be in touch shortly