Get in touch with us to see how we can help
Start your claim today

0800 285 1266
If you want to speak to a caring but professional law firm who always puts you first, you should call us on 0800 285 1266 or complete our Free Online Enquiry Form and we'll be in touch shortly.
Approachable and professional personal injury law firm
focusing on the individual
Experienced team of personal injury solicitors
Face to face consultations
Operate on a No Win No Fee basis
What's the process of making an accident claim with Shires Law?
One of our experts give you a quick call to get the information they require
We evaluate your case and begin to proceed on a no-win no-fee basis
If successful you receive a cash sum. Average pay is up to £9,000
Passenger Injury Compensation Claims – What You Need to Know
Being injured in a road traffic accident can literally be life changing. Both physical injuries and mental stresses need to be dealt with when you go through this trauma and it can take many years to overcome these issues. However, what can be even more frustrating is if you are injured when you are a passenger in a vehicle and the accident is not your fault.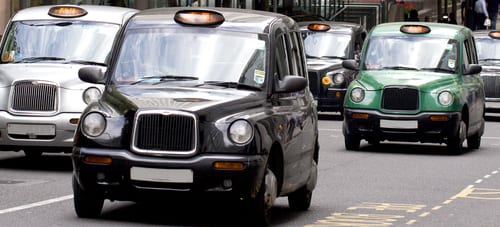 Symptoms
Passenger accidents pose a wide variety of potential injuries, some of the most common including:
Whiplash
Fractures and breaks
Traumatic Head Injury
Chest and rib injuries
Internal organ damage
Back injuries
Can I make an injury claim when I was a passenger?
If you were injured in a car accident in which you were a passenger and not a driver, you can still make a claim for compensation. Injury claims use details such as who was driving and the injury sustained to create a case for compensation, but they are not what drives the claim. The fact that you have suffered an injury that has potentially altered your life means that you could make a passenger injury claim.
Instead of having to prove who was at fault as you would if you were a driver, it is assumed that you are not at fault. The driver will have a duty of care to ensure that you are kept safe. This can apply to many types of transportation in addition to cars. For example, if you were injured in a taxi or on a bus, or some other form of public transport, you may be able to make a claim.
The claim for compensation can be applied to the driver of the vehicle you were in, the driver of the other vehicle if another was involved, or potentially even both drivers. In some cases, another third party could be involved, and the claim could potentially be directed to them. Examples here include the local authority if the road conditions were to blame, or to the vehicle manufacturer if a fault on the vehicle caused the accident to happen.
How much can I claim for being injured as a passenger in a car accident?
When making a car accident passenger claim, the amount you are awarded will depend on the injuries you received. These damages can be, but not limited to, physical, emotional, and financial depending on the circumstances of the accident and your recovery. You may be able to seek compensation in relation to all of these grounds.
When claiming for injuries, the severity of the injury and the area of your body it affected will help to dictate how much you receive in compensation. Common injuries like bruises or whiplash can still have a lasting effect that takes a while to recover from. However, you could also suffer much more serious injuries such as a head injury, loss of limbs, or even paralysis. In some cases, you may even be making a claim on behalf of a family member or loved one who lost their life in the accident.
Whiplash could award up to £3000 depending on the severity of the injury, whereas something more serious like a severe brain injury could award up to £307,000.
How do I make a car accident passenger claim?
Firstly, you need to make sure that you are within the time limits of the case. There are statutes of limitations on car accident claims within the UK and it does not matter whether you are a passenger or a driver.
In the vast majority of cases, the claim needs to be made within three years of the date of the accident. One of the major exceptions could be if the claimant was a child when the accident took place. With claimants under the age of 18, a parent or guardian can make the claim themselves, or once the claimant turns 18, they have three years to place a claim, starting from the date of their 18th birthday.
The other major exception cited is if someone has diminished mental capacity and cannot make their own legal decisions, perhaps due to a brain injury. In this case, there would be no time limit.
If a family is applying for compensation following the death of a loved one, they have three years either from the date of death or from the date the post-mortem results were obtained.
If you are still suffering from medical issues following your ordeal, you may be asked to undergo an independent medical evaluation to determine the severity of these issues. This is a standard procedure that is merely to help confirm the findings of your original medical reports.
You also need to seek out the services of a reputable passenger accident solicitor. They will be the ones to fully handle your case. Not only will they advise you on the compensation you can seek and the steps you need to take to get there, but they will also be the one to submit your case and ensure a fair outcome.
How do I start my claim?
If you were the passenger in a car accident and wish to pursue compensation for any injuries received, contact Shires Law today. We are an approachable and professional personal injury law firm who focus on your individual needs and well-being. As we operate on a "No Win, No Fee" basis, you can be certain that you will not be out of pocket if your claim does not win.
How do you make a claim?
We can help with your claim; our passenger accident claim advisors are on hand to talk to you by calling 0800 285 266 or via our Live Chat facility.
What can you do to help the claim?
If you have been involved in a passenger accident, it is important to get as much information as possible. This will assist your claim and help obtain the best outcome at a later date.
Some useful information to collect if possible is:
Time and date
Contact details of drivers, passengers, witnesses
Vehicle details (name, make, model, colour, registration number)
Insurance details of other person
The weather, light conditions
The collar number of the attending police officer
Identify the damage to the vehicles
Identify any injuries sustained
Contact us Today
If you want to speak to a caring but professional law firm who always puts you first, you should call us on 0800 285 1266 or complete our Free Online Enquiry Form and we'll be in touch shortly