Get in touch with us to see how we can help
Start your claim today

0800 285 1266
The use of asbestos was wide spread in the UK from the 1940s through to the 1980s and as a result there are more and more people who are being diagnosed with mesothelioma.
Approachable and professional personal injury law firm
focusing on the individual
Experienced team of personal injury solicitors
Face to face consultations
Operate on a No Win No Fee basis
What's the process of making an accident claim with Shires Law?
One of our experts give you a quick call to get the information they require
We evaluate your case and begin to proceed on a no-win no-fee basis
If successful you receive a cash sum. A pay out could be over £40,000
If you have been diagnosed with mesothelioma, then you will obviously be very worried about your condition and how long you have left to live. You will be concerned that you get all of your affairs in order and that you spend time with your loved ones too. On top of this, you will probably be upset and angry that you now have this illness as a result of your old employer not protecting you properly.
We do understand how upset you are and we can help you to understand what is involved with making a claim for compensation and help you to do this as soon as possible if you decide to go ahead.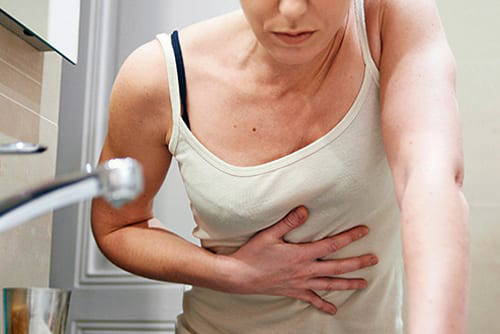 What Is Mesothelioma?
This is a rare form of cancer, which is only caused by the exposure to asbestos. It can start in the lining of the lungs, which are called the pleura, or in fewer cases, starts in the stomach, which is called peritoneal mesothelioma.
Both of these conditions are untreatable and normally once a diagnosis has been made they do progress quite quickly. One of the issues with mesothelioma is that it can take many years to become symptomatic and develop into the disease. In fact it can sometimes take 50 years, but usually more like 20 to 30 years.
This disease affects people in many different ways and once we meet you we will be able to give you a better indication of what the value of your claim is, but you can expect to recover somewhere between £35,000 to £84,000 in compensation.
What Can My Employer Do To Help?
Because there is a time limit on making compensation claims and because the disease moves very quickly, it is really important to start making a compensation claim as soon as possible. We know how upset you will be about your diagnosis, but we can help you to prepare for your families future by ensuring that you protect them financially with your compensation award.
We can offer you a professional but personal service, and we want to put you first in the whole claims process. Making a claim can be a long process, but we aim to take all of the stress out of the process for you and to make it as easy as possible. We are an experienced personal injury law firm who only employ qualified solicitors to work with our clients, unlike some of the big, well known law firms.
You will probably be worried about how you will be able to afford to make a claim for compensation, and although the law for funding personal injury claims has changed recently, you will still be able to get most of your legal costs paid by the other side. We offer you a free initial consultation, in your own home if you would prefer, so you can meet us and feel sure that we are the right firm to respect you, but also so we can see how your illness has affected you and your family. This will help us to maximise your personal injury claim.
We will also be able to make provisions for you so that your family will be able to carry on with your claim for compensation if you die before your claim is settled.
If you want a friendly, approachable but professional law firm to help you make a claim for mesothelioma, then you should contact us today.
Contact us Today
If you want to speak to a caring but professional law firm who always puts you first, you should call us on 0800 285 1266 or complete our Free Online Enquiry Form and we'll be in touch shortly