Get in touch with us to see how we can help
Start your claim today

0800 285 1266
If you want to speak to a caring but professional law firm who always puts you first, you should call us on 0800 285 1266 or complete our Free Online Enquiry Form and we'll be in touch shortly.
Approachable and professional personal injury law firm
focusing on the individual
Experienced team of personal injury solicitors
Face to face consultations
Operate on a No Win No Fee basis
What's the process of making an accident claim with Shires Law?
One of our experts give you a quick call to get the information they require
We evaluate your case and begin to proceed on a no-win no-fee basis
If successful you receive a cash sum. Our average pay out is £22,000
Open a Claim for Serious Injuries Today.
A serious injury can have a massive effect on your daily life. It could be an amputation, a brain or spinal injury, or anything else that could result in a huge change in the life of both you and your loved ones. Trying to continue your life after such an injury can also be incredibly difficult as there may be many changes that you need to make.
You will be rightly concerned about how your injuries are going to affect your ability to ever work again, let alone go back to your old job. The process of dealing with these types of claims requires specialist skill. Care and support may be needed, and specialist medical practitioners will be required to assist at the outset to ensure that, as far as possible, your needs both now and in the future are taken care of.
As a result, you may wish to pursue a claim for serious injuries against those parties responsible for your accident. Not only could this grant you financial compensation for the accident, but it could also result in justice against those responsible.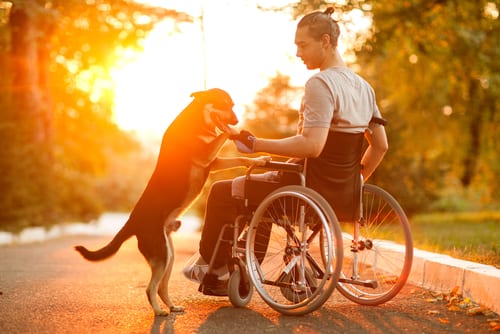 Types Of Serious Injuries
There are many injuries which are classed as serious and they are:
Brain Injuries
Head injuries
Limb loss
Serious neck and back injuries
Spinal injuries
Each of these injuries will have a different impact on your life, and we will be able to help you to start to manage these changes and achieve the compensation you deserve to rebuild your life.
What constitutes a serious injury?
There are many injuries that may come about as a result of an accident that was not your fault. Compensation can be awarded for all of them in the right circumstances, even if the injury is fairly minor.
What we are highlighting here are serious injuries. These tend to be injuries that lead to either loss of function or even amputation of the limb, or damage to a person's spinal column or brain. As a result, a person's life will nearly always be changed irrevocably by this accident. They may be left unable to work, and with serious emotional trauma that will require much in the way of therapy and help from other parties to recover from.
What can you claim for a serious injury?
The level of compensation for a serious injury changes depending on where the injury is and its severity. Something like an amputation could award you anywhere up to £200,000 for the injury alone. A more severe injury like spinal or brain damage can award £300,000 or even more.
This is just for General Damages. General Damages will be the compensation that you receive for the injury itself and it is just one part of the wider claim. Many people will also receive compensation for loss of earnings and additional losses that may have incurred due to the accident.
For example, you may have had to undergo a double leg amputation and need to use a wheelchair for mobility. This could have had more effects beyond needing to leave your job. You could also find that your house is not fit for purpose, meaning that you either have to move or outfit your home with expensive equipment. All of this can leave you severely out of pocket, and it will be costs that you never wished to pay nor could have foreseen when planning savings.
As a result, they can also form part of your claim. Overall, the most serious of injuries could result in you taking home total compensation anywhere in the region of £1-2 million. This is a significant sum of money and it could help to mitigate many of the costs you have faced as a result of your injury.
What do I need to do to open a personal injury claim for serious injuries?
Choosing to open a serious injury claim is the first step needed to get you the justice you undoubtedly deserve. Take that step today and get in touch with a serious personal injury solicitor who can begin to work on your case.
It is worth noting that there is a statute of limitations of three years in place for personal injury claims within the UK. This means that no more than three years should have passed before filing the claim. However, there are a few exceptions. In speaking with your solicitor, you may be able to gain some insight into what needs to be done.
A large portion of your claim will be spent gathering evidence. You may have to attend several check-ups or independent assessments to prove that your injuries took place and how severe they were. You may have to retrieve any footage of the accident that could exist. It will be a difficult time, but your solicitor will be beside you as a professional and comforting voice to ensure that you receive the compensation you deserve.
Have you suffered a serious injury as a result of an accident that was not your fault? If you have, get in touch with Shires Law today. We will proceed with your claim quickly and professionally so you can plan for your future. We are a caring and professional law firm who will always fight to get you the best outcome possible. By operating on a No Win No Fees basis, we can be certain that our fight for your justice will never leave you out of pocket.
Contact us Today
If you want to speak to a caring but professional law firm who always puts you first, you should call us on 0800 285 1266 or complete our Free Online Enquiry Form and we'll be in touch shortly